Meet the artist: Stew is a Pittsburgh based artist who works primarily with clothing. They use a combination of hand painting and sewing patchwork to create wearable art. With experience in band merchandise, brand collaborations, and custom pieces, Stew has a multifaceted background & is always looking to expand their artistic horizons. Want in? Contact us!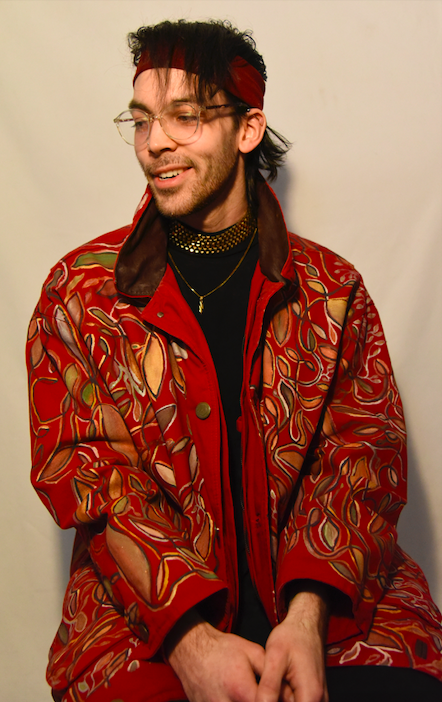 Ethically Sourced
In using second hand and vintage clothing, I do what I can to not add to the cycle of terrible labor practices.
Creatively Driven
It's impossible to capture my full artistic process in a blurb. To learn more about this process and particular pieces, go check out my blog.
Reliably Crafted
Using paint on clothing is an inherently delicate process. To avoid this, there are steps I take to make my clothes as durable as possible, such as using the correct mediums and waterproofing after painting.
-Stew Frick.